Research and Links
At The Coregood Institute, we specialise in the diagnosis and treatment of common pelvic floor issues such as incontinence, prolapse, back pain, and erectile dysfunction.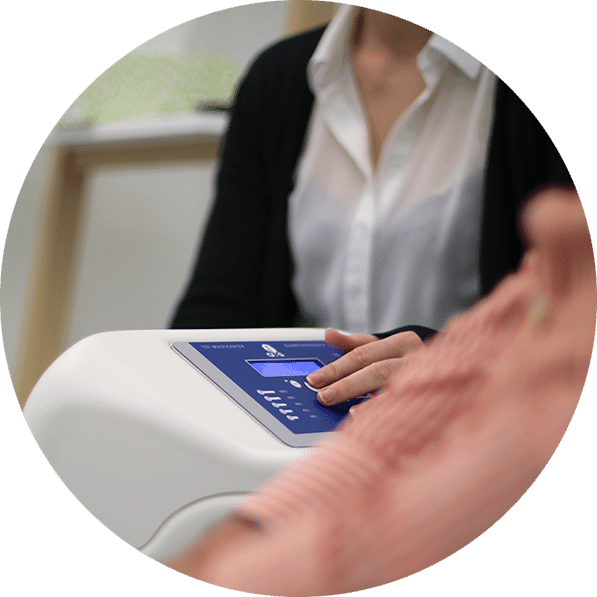 We created the Institute to:
remove the stigma around pelvic floor health by demonstrating how common the issues are, and how easily they can be treated
educate about the causes and symptoms of pelvic floor dysfunction, and the range of treatment options that are available, and
provide hope that people don't have to 'put up with' their symptoms anymore.
As well as our own information and research, we also recommend you refer to the following organisations and research.
Renly Lim, Men Long Liong, Yong Khee Lau, Wing Seng Leong, Nurzalina Abdul Karim Khan & Kah Hay Yuen (2017): Effect of pulsed magnetic stimulation on sexual function in couples with female stress urinary incontinence (SUI) partners, Journal of Sex &...
read more
Lim R, Liong M, long W, et al. (2016) Pulsed Magnetic Stimulation for Stress Urinary Incontinence: 1-Year Followup Results. The Journal of Urology. This randomised, double-blind, sham controlled study was performed in 120 female subjects at least 21 years old with...
read more
Bump et al (1991) Assessment of kegel pelvic muscle exercise performance after brief verbal instruction. Am J Ob Gyn 165. Available from http://www.ncbi.nlm.nih.gov/pubmed/1872333 The authors conclude that simple verbal or written instruction may not adequately...
read more
Braekken et al (2010) Can pelvic floor muscle training reverse pelvic organ prolapse and reduce prolapse symptoms? An assessor-blinded, randomised, controlled trial. Am J Obs &Gyn. Volume 203, Issue 2, Pages 170.e1–170.e7. The aim of this study was to investigate the...
read more
La Pera G, Nicastro A. (1996) A new treatment for premature ejaculation: the rehabilitation of the pelvic floor. J Sex Marital Ther. 1996;22: 22-26. Eighteen patients with premature ejaculation were recruited. Fifteen (83%) of them had suffered from this disturbance...
read more
Clemens J. et al. (2000) Biofeedback, pelvic floor re-education, and bladder training for male chronic pelvic pain syndrome. Urology Vol56, Issue 6: 951-955. This study confirms that a formalised program of neuromuscular re-education of the pelvic floor muscles...
read more
The Vision of the continence foundation of Australia is to have "an Australian community free of the stigma and restrictions of incontinence".
www.continence.org.au
The NZ continence association provides a service to people with continence problems, caregivers, health professionals and the general public by providing information and education on continence topics.
www.continence.org.nz
The New Zealand Society of physiotherapy – How Physio can help Pelvic floor disorders
www.physiotherapy.org.nz/your-health/how-physio-can-help/pelvic-floor-disorders
The Pelvic Pain Society has two primary objectives: 1) to educate healthcare professionals, and 2) to bring hope to men and women who suffer from chronic pelvic pain.
www.pelvicpain.org
The Interstitial Cystitis Association (ICA) is the only non-profit charitable organisation dedicated solely to improving the quality of healthcare and lives of people living with interstitial cystitis.
www.ichelp.org
Endometriosis occurs when tissue similar to the lining of the uterus (the endometrium) is found outside the uterus where it shouldn't be. Endometriosis New Zealand is New Zealand's national endometriosis organisation and has affiliated Support Networks throughout the country.
www.nzendo.org.nz
Jean Hailes for Women's Health is a national not-for-profit organisation dedicated to improving the knowledge of women's health throughout the various stages of their lives, and to provide a trusted world-class health service for women.
www.endometriosis.org.au
The Prostate Cancer Foundation has a significant role in promoting public awareness of this disease. With over 3,000 New Zealand men being diagnosed each year, and with early detection leading to better outcomes, it is important that men are aware of the signs of potential disease and also of the checking and screening tests that are available from their doctor.
prostate.org.nz