Enhanced Sexual Health
Improve Sexual Performance with a Strong Pelvic Floor
As well as supporting the pelvic organs, preventing incontinence and promoting a healthy core, properly functioning pelvic floor muscles also play an important role in sexual activity and pleasure.
For both women and men.
A strong, healthy pelvic floor can:
enhance stimulation in women
improve sexual response in men so that they can achieve and maintain an erection more easily and prevent premature ejaculation, and
improve sexual performance and help heighten the sense of pleasure in both men and women.
That's because properly functioning pelvic floor muscles help to increase blood flow, nerve sensitivity, and circulation to the area, resulting in a heightened sensitivity to touch and increased stimulation during intercourse.
One of the easiest ways to increase libido is to have healthy, strong pelvic floor muscles.
And as some of the pelvic floor muscles surround the vagina and clitoris, they significantly contribute to a woman's sexual function, arousal and satisfaction.
Research has shown that strong pelvic floor muscles allow women to achieve better, longer, and multiple orgasms as well as increased ability to control the timing of them.
But when pelvic floor muscles are weak or uncoordinated, a woman can experience low sexual arousal, reduced sensation and infrequent orgasms, and even painful intercourse.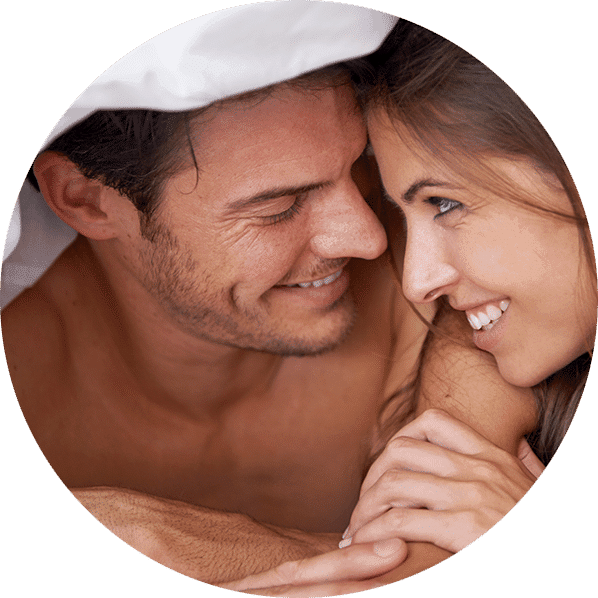 Strong pelvic floor muscles are also important for male sexual health.
That's because healthy pelvic floor muscles are essential for gaining and sustaining an erection. In fact, studies have found that weak pelvic floor muscles are a major contributing factor for erectile dysfunction.
Not only will strong pelvic floor muscles contribute to the strength and longevity of an erection, eliminating the need for medications like Viagra and Cialis, they will also increase a man's control over his orgasm and prevent premature ejaculation.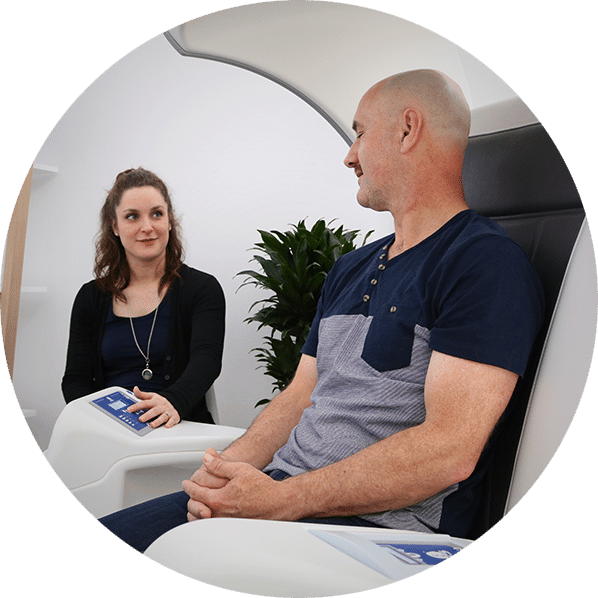 Weak pelvic floor muscles can lead to low sexual arousal, reduced sensation and infrequent orgasms, and even painful intercourse.
A decline in sexual health and performance is common for many people, particularly as they age or experience significant events that place pressure on the pelvic floor, such as childbirth or prostate surgery.
The good news is that this decline doesn't need to continue or become permanent. There are many things you can do to reverse the situation and reclaim a healthy, active sex life.
At the Coregood Institute we can offer a full range of non-surgical treatment options, and tailor a treatment plan to help you strengthen your pelvic floor muscles and improve your sexual performance and satisfaction.
We employ an extensive range of non-surgical treatment options to do this. Our methods can help patients avoid surgical or drug-related treatment altogether, or assist with the recovery from other treatments such as surgery (both pre- and post-surgery).
Alongside traditional pelvic physiotherapy treatment options and advice on correcting pelvic floor function, we also offer patients treatment using the world's most advanced and successful non-surgical technology – the PelviCenter.
We're also able to offer effective natural solutions and nutritional advice to help you manage existing conditions and reduce the risks that can lead to sexual dysfunction.