No referral necessary – just book an assessment
We treat ACC-related claims
Professional and completely confidential
What to Expect at the Coregood Institute
While we work closely with Gynaecologists, Urologists and GP's, you don't need a referral to come in for an assessment – you can come directly to us.
At your initial appointment you'll be asked to complete and sign a treatment consent form. This will include providing your name, age and contact details.
Your first appointment will take between 30-70 minutes depending on the condition we'll be treating. We can give you a better indication when you call to book your appointment.
This appointment will involve a full assessment of your situation in order to form an accurate diagnosis of your condition or injury. This will involve the following five step process:
We review your medical history to get a thorough understanding of your situation.
We then assess your current problem to gain an understanding of your type and level of discomfort, pain or injury, and to evaluate the likely causes of it. This may involve some physical tests.
Next we discuss our findings with you and establish your treatment goals as a result.
Based on our findings and discussions, we'll then recommend a treatment plan to help you reach your goals. We'll explain your treatment and the expected results, how long we expect the treatment it will take and how much it will cost.
Finally, we make sure we secure your agreement before proceeding with any treatment. It's important to remember that you always have the right to a second opinion, and that you have the right to cancel your treatment at any time.
At each subsequent appointment we'll assess your progress against your goals, and make adjustments to your treatment plan where necessary.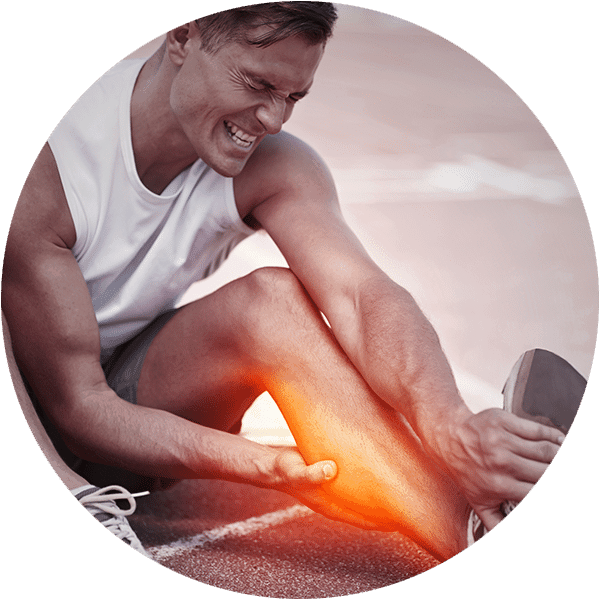 If you've suffered an injury resulting from an accident, it may well be covered by ACC.
There's no need to visit your doctor first, as registered health professionals we can lodge an ACC claim for you.
Just book an appointment and we'll take care of the paperwork for you.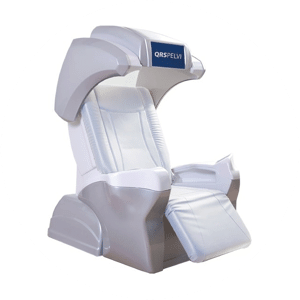 At the Coregood Institute we employ a wide range of non-surgical treatment options to diagnose and treat you, including:
PelviCenter
SCENAR Therapy
Real Time Diagnostic Ultrasound
QRS – Pulsed Electromagnetic Field Therapy
Physiotherapy
Acupuncture
Nutrition and Natural Medicines
How to Prepare for Your Appointment
When you book your first appointment we'll give you a full briefing about what you can expect and what you need to do to prepare.
However, there are generally a number of things you can do to prepare for your appointment, such as:
making sure you follow any instructions from us to prepare for your appointment
wearing clothes that you'll be comfortable in
bringing along any important information, such as your specialist or doctor referral, x-rays or other scans, and
making sure you have any additional information that could be relevant such as ACC details (if you've already made a claim), or health insurance details.
Your rights and responsibilities
The Code of Health and Disability Services Consumers' Rights spells out your rights as a patient. We can provide you with a full copy of the Code, that states that you have a right to:
be treated with care and skill, dignity and respect
bring a family member, whanau, friend, caregiver and/or interpreter to your treatment, and
withdraw from your treatment at any stage or seek a second opinion.
Cancellation Policy
At the Coregood Institute we understand that people get busy, and that plans can change or emergencies come up that make keeping your scheduled appointment impossible.
If you are unable to keep your appointment, please call us as soon as possible so we can reschedule it for you. We require a minimum of three (3) business hours notice prior to your appointment so we can have time to offer your appointment to someone else. Otherwise a cancellation fee may be charged.
Payment Policy
Please note that we do not invoice – fees are payable at the time of your consultation and payment can be made by cash, EFTPOS, credit card, QCard or Farmers Card.
Your payment details are not recorded and after paying your account the Coregood Institute does not retain any credit/debit card or other payment method information.
Waiting Time
At the Coregood Institute we respect that your time is important and we pride ourselves on running on time. However, despite best intentions, we sometimes run late. This is usually because unexpectedly someone has needed extended attention.
If this occurs and we run late into your appointment, we will not rush your session to catch up but will make sure we give you and your problem the time they deserve.
In the eventuality that we are running considerably over time we will endeavour to contact you prior to your appointment to give the appropriate forewarning.
Change of Address
Please advise us of any change of details including any change of address, contact numbers or email address so we can adjust these accordingly in our system.
SMS Reminders and Email Marketing
We may use contact information you provide to offer SMS or e-mail appointment reminders as well as from time to time any clinic promotions or relevant clinic information.
If you wish to opt out of receiving SMS, e-mail appointment reminders or any other communications please check the appropriate boxes on the patient information form you fill out prior your first appointment.
If you fail to tick the appropriate box when filling out the form and change your mind at a later date you can opt out of these communications at any stage by informing us.