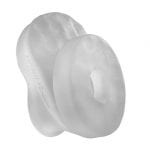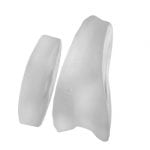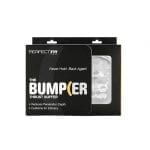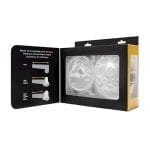 The Bumper Cushion
$69.95
The Bumper is a buffer that acts like a cushion between two partners, limiting the functional length of the penis and absorbing the impact of bumping together, making sex more comfortable.
Penetrating partners however, still have the feeling of full insertion and intimate contact with their partner without having to hold back. 
The Bumper™ is a system of two parts:   The Bumper Buffer and the Donut Buffer. 
Either one can be used independently or together to create a thick and protective cushion.
Made of ultra-soft SilaSkin material, the Bumper™ is soft and comfortable.
The Bumper™ fits around the penis and is held in place by the testicles. The Bumper™ is also designed to be adjustable so users can add more cushions–the Donut Buffers–to suit their depth requirement.
The Bumper is perfect for:
A shallow cervix or cervical discomfort due to child birth, before menstruation, etc.
A large penis

 

Trying avoided positions that were previously uncomfortable
The Bumper should only be used with water-based lubricants and it is not compatible with latex products.
Out of stock