Radial Shockwave Therapy
Proven effective even with stubborn complaints
Radial Shockwave Therapy uses high pressure acoustic (not electric) shockwaves to stimulate tissue repair and reactivate the body's natural healing mechanisms.
What sets this treatment apart from traditional treatments is that it addresses the cause of the condition and it is also the best last resort therapy option prior to resorting the surgery.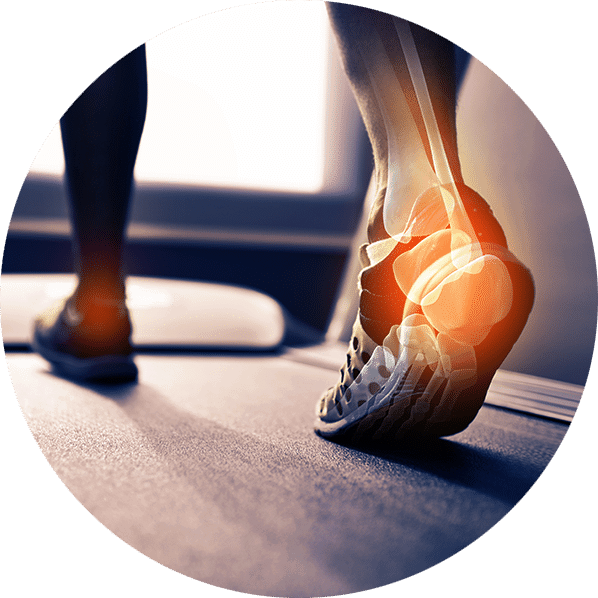 What conditions can Shockwave Therapy Treat?
Shockwave therapy is proven by the medical research to effectively address many chronic musculoskeletal conditions, including:
Plantar fasciitis
Achilles tendinopathy
Calcification of the shoulder
Rotator cuff tendinopathy
Patella tendinopathy
Tennis elbow
Golfers elbow
Hamstring tendinopathy
Shin splints.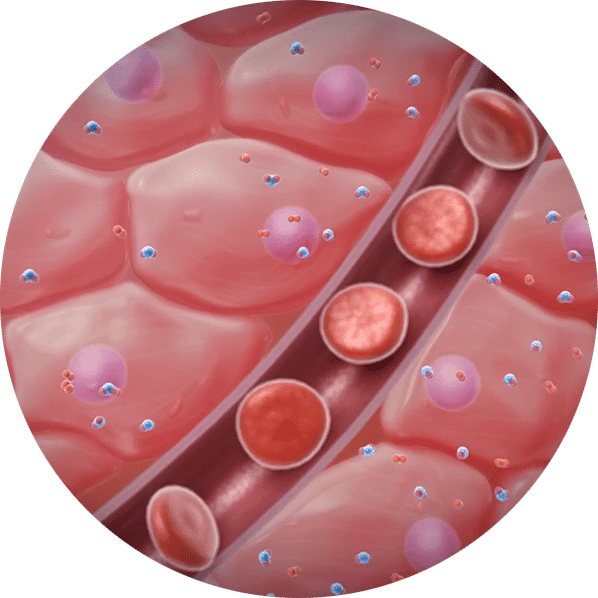 How does Shockwave Therapy work?
Shockwave therapy creates an optimal healing environment and essentially 'kick starts' healing by stimulating the following biological effects:
Increasing circulation
Stimulating new blood vessel formation (neovascularisation)
Breaking down calcification deposits
Stimulating collagen production – healing ligaments, tendons and muscles
Stimulating bone cells – healing fractures
Stimulating Mast cells – supporting chronic inflammation reversal
Providing pain relief
Inhibiting Cox II Enzyme – producing an anti-inflammatory effect.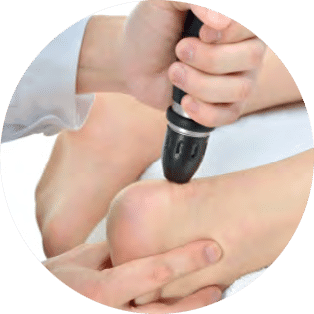 Shockwave therapy is frequently effective where previous conservative management has failed to resolve notoriously stubborn complaints.
Shockwave therapy can be indicated in situations where:
pain has persisted for 3-6 months or longer
where previous conservative treatment such as targeted exercises, biomechanical changes and other manual treatment has failed.
Research supporting the use of Shockwave Therapy includes:
Rompe, JD, et al (1998) "Low-energy extracorporeal shockwave therapy for painful heel: a prospective controlled single-blind study." Arch Orthop Trauma Surg. 115:75-9.
Rompe, JD, et al (2002) "Evaluation of low-energy extracorporeal shock-wave application for treatment of chronic plantar fasciitis." Jour Bone Joint Surg. 84:335-41.
Haake, M, et al (2003) "Extracorporeal shock wave therapy for plantar fasciitis: randomised controlled multicentre trial." Brit Med Jour. 327(7406):75.
Rompe, JD (2006) Radial Shock Wave Therapy- Where do we stand today?; Translation from Medical Special, Apr 2006.
Furia et al (2007), Extracorporeal shock wave therapy in the treatment of chronic plantar fasciitis and Achilles tendinopathy, Current Opin Orthop 18: 101- 111.
Rompe et al (2008), Eccentric Loading Compared with Shock Wave treatment for Chronic Insertional Achilles Tendinopathy, J Bone Joint Surg Am 90: 52-61.
Han et al (2009), Effect of Extracorporeal Shock Wave Therapy on Cultured Tenocytes, Foot and Ankle International, 30: 93-98.
Advantages of Shockwave Therapy
Effective with quick results, generally requiring 3-6 treatments
Stimulates your body's own healing ability
Improved mobility and function
Non-invasive
No medication
When used appropriately there are minimal potential side effects
Proven best last resort before surgery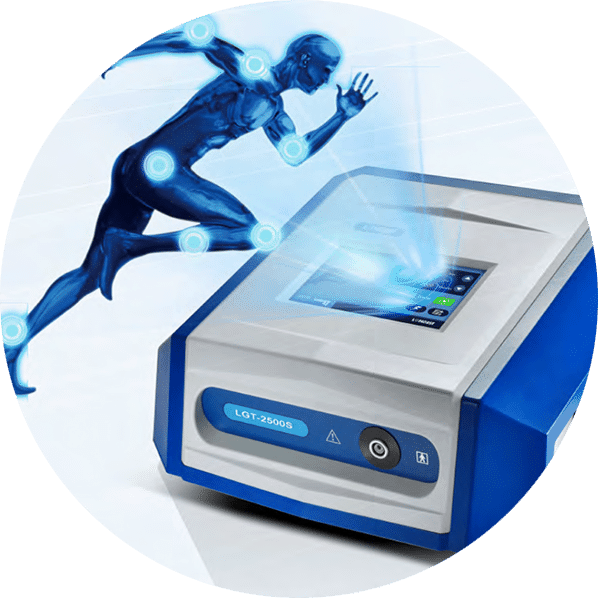 Every individual and their injury is unique, but typically, shockwave treatments are given once a week and a course of treatment often consists of 1-6 sessions. A review is then carried out after 12 weeks and at this point it is often good to re-assess by ultrasound imaging. If needed, another course of shockwave therapy may be carried out at this stage.
Most patients experience a small pain reduction and a greater range of movement immediately after the procedure. This is usually temporary but real results are seen when the injury begins to heal.